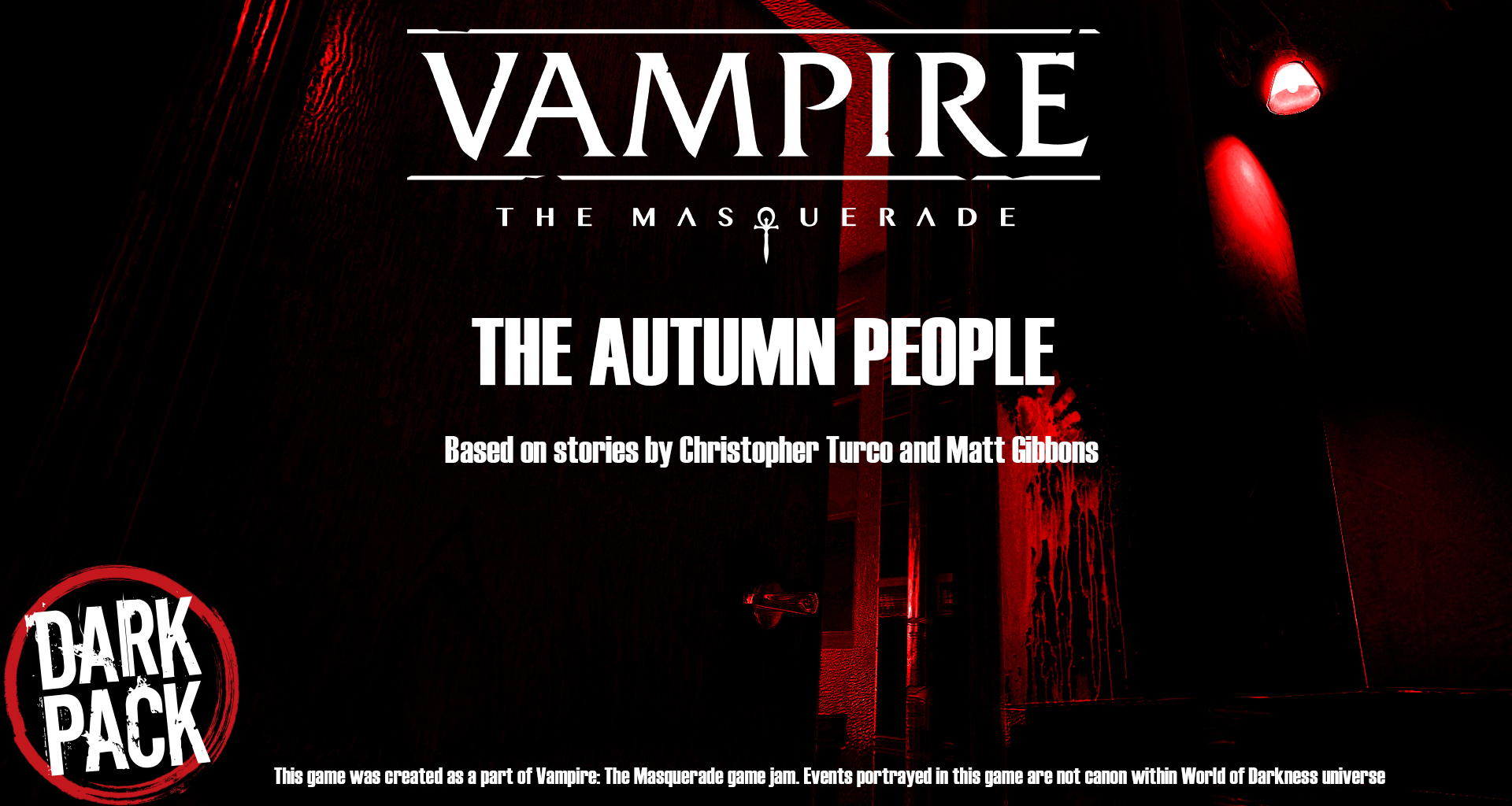 The Autumn People
It's the Day 1 Patch!

In all seriousness, here are some things I really wanted to address ASAP. There are many more issues, but these fixes here should create a bit more of a stable/expected gameplay experience!
SOME gaps in geo fixed
Walking and ADS with Ruger should behave much closer to expectations
Apa-5 Ascender now visible before cutscene
Doorway use now no longer visible after use
Door to Gideon's room now properly opens and closes between scenes
MP5 animations should no longer be playing Ruger animations
Missing Lights in Lobby added
AI no longer tries to turn toward target while dying, meaning they won't spin wildly during ragdoll
Leans fixed for MP5 and Ruger
Death fixed, animation plays and dying properly resets game
Sound added for Disciplines
Menu improved
Added restart and continue buttons Added control for choosing Borderless or Fullscreen
Ruger mag is no longer green (sad, I know)

There's a lot more to tighten up and fix both visually and mechanically, so stay tuned in the coming days/weeks!
Also feel free to comment any feedback or bugs etc. There's probably a ton I don't know about!
Thanks everyone!
Files
VTM: TheAutumnPeople
698 MB
Nov 30, 2021