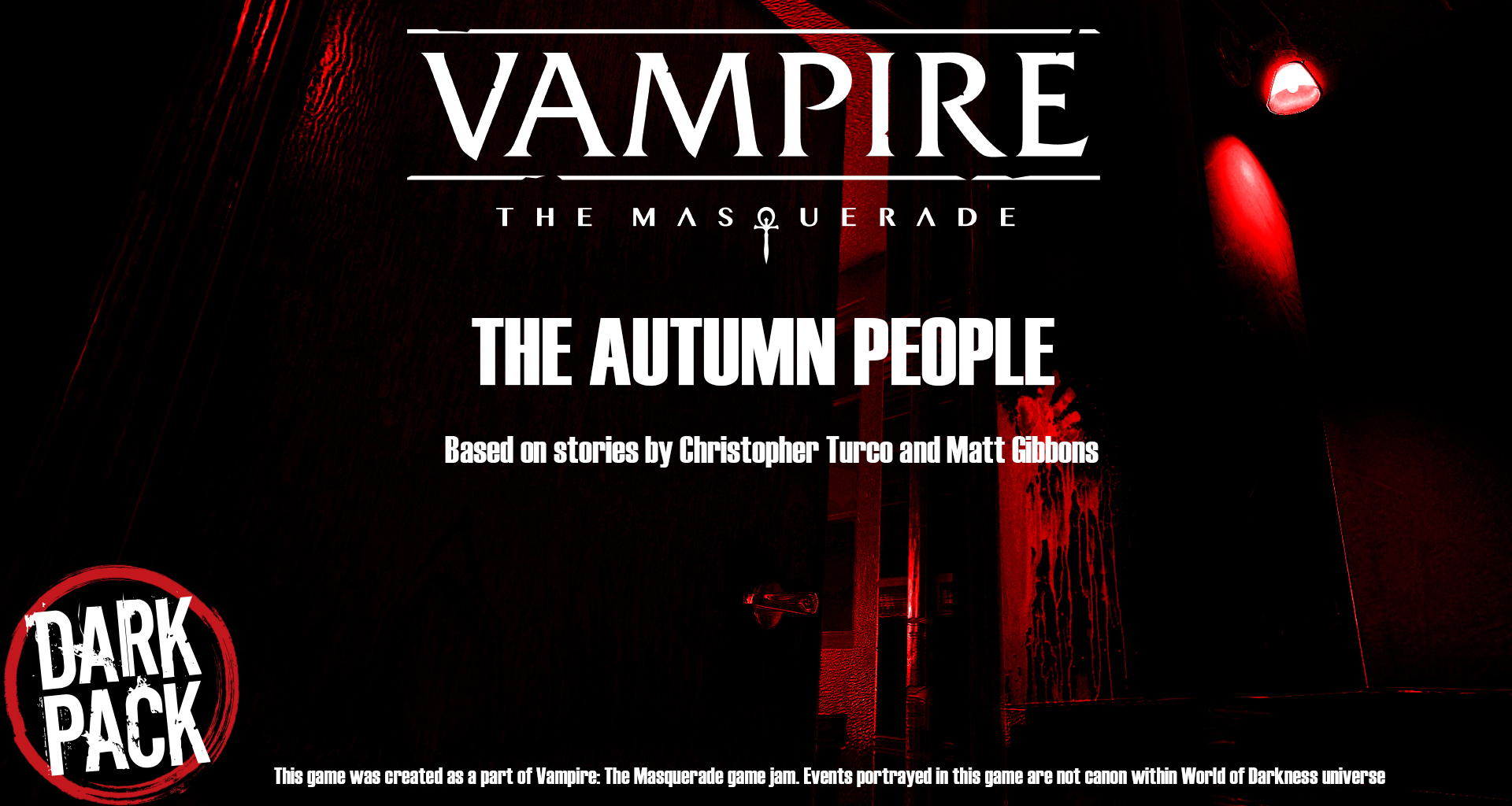 The Autumn People
Just in time for the deadline, this pretty buggy game is released!
It's been a hell of a ride, and based on how many things I want to fix, it's not over yet... but for now I'm happy to report that you can download and play my entry to the Vampire Jam, Vampire the Masquerade: The Autumn People!
It's a pretty short experience, but I hope it gives a good idea of the kinds of things I like to build, as well as the general tone/vibe of the kind of WOD games I like to participate in.
In the coming days I'll be pushing hard on doing some bug fixes so feel free to report anything you find! Also go try everyone else's games! Let's have fun!
Files
VTM: TheAutumnPeople.7z
687 MB
Nov 29, 2021